Museums & theatres
D
espite its population of only 180,000, San Sebastian is one of the world's most renowned cultural capitals. In this cosmopolitan corner of the Bay of Biscay you will find museums, cinemas, theatres, galleries and exhibitions to suit all tastes.
Iconic institutions such as the San Telmo Museum, the Victoria Eugenia Theatre and the Aquarium are just a few minutes away from our accommodation.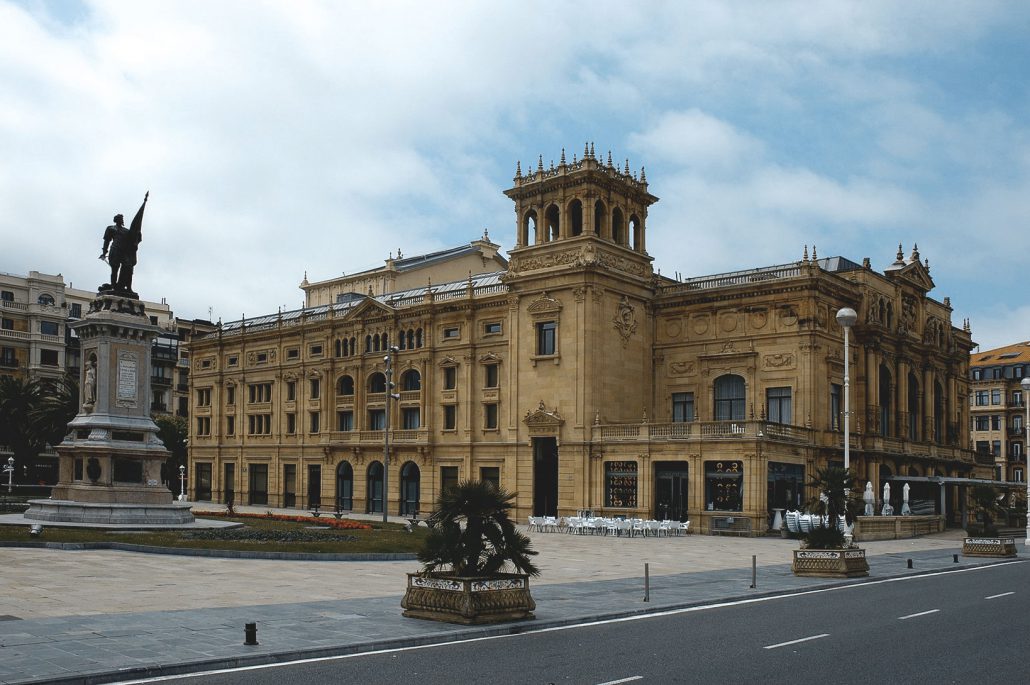 The San Telmo Museum illustrates the evolution of Basque society. Inaugurated in 1912, it is the oldest museum in the Basque Country, "a space for […]understanding the present and building the future from knowledge of the past".
The Victoria Eugenia Theatre was the stage for the San Sebastian International Film Festival until 1999. In Spanish neo-Renaissance and neo-Plateresque style, it has been the venue for the premiere of important editions of operas, zarzuelas and theatrical works of all genres.
The San Sebastián Aquarium is a celebration of the city's maritime heritage, and a showcase of the many amazing species of the Bay of Biscay. The Aquarium is an extraordinary experience for young and old alike, especially with its 360° Tunnel through which marine wildlife of all sizes floats around you – spectacular! You can even interact with sharks and other species in the Aquarium's Dive in the Aquarium experience in its Oceanarium! That's for the brave ones!
The Kutxaespacio Science Museum is located in the Miramón Technology Park in San Sebastian. It is an interactive museum where you can manipulate objects and carry out scientific experiments of all kinds. It consists of 160 interactive modules divided into 8 themed rooms and a state-of-the-art planetarium.
The Balenciaga Museum in Getaria displays more than 1,200 garments designed by the famous haute couture artist. The museum also has a small library documenting the life and work of the famous designer.
You can easily access the Kutxaespacio Museum and the Balenciaga Museum in Getaria from all our establishments. If you have any questions, just ask our team!