Restaurants & bars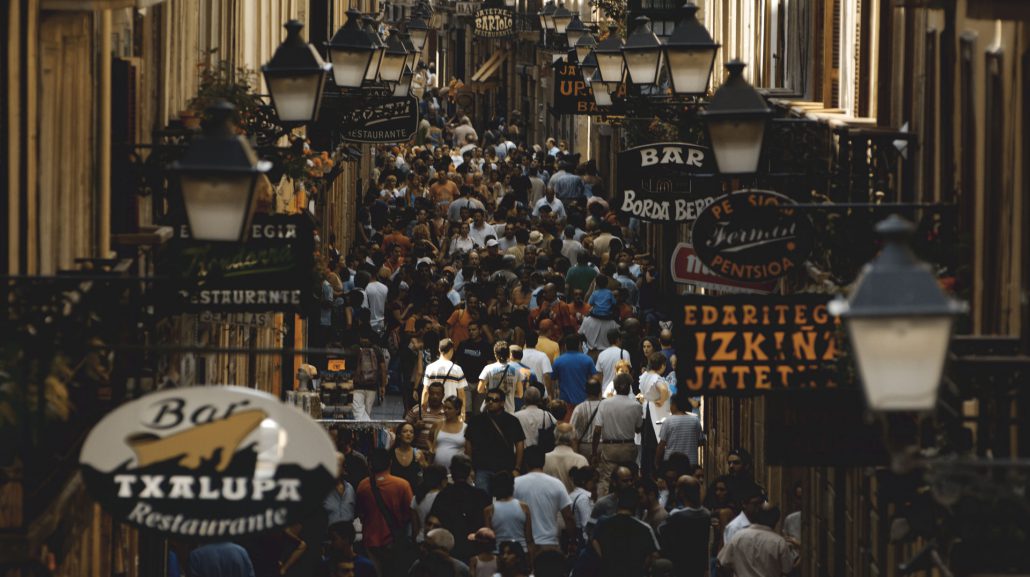 Talking about gastronomy anywhere in the world means talking about San Sebastian.
T
hey say we're the culinary capital of the world, and they're not wrong! We have the highest number of Michelin-starred restaurants per square metre. One of our restaurants, Arzak, is ranked 21st in the list of the world's 50 best restaurants.
The ingredients in our local markets are of the highest quality: from our seafood, to our meats, cheeses, vegetables… Anything you want! And we've invented the best way to snack in the world: with our amazing pintxos! Tasting these miniature gems of haute cuisine in any of our city's many restaurants in good company has to be one of life's greatest pleasures! We say that with all the humility in the world! Wash them down with our tasty organic wines, txakolis, ciders, etc. and you will touch the sky!
Don't hesitate to ask our team for the best bars and restaurants. Depending on your tastes, we will offer you a personalised route!